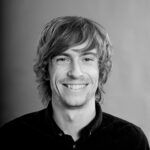 Andy Murray is an award-winning sports writer and columnist. A fluent Spanish speaker and former semi-professional footballer, he was a senior staff writer of world-leading football magazine FourFourTwo for seven years and continues to write and edit for them, national newspapers, websites and Premier League clubs. He is not a famous tennis player.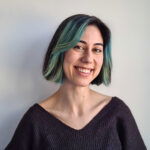 Esin Karakas, a writer for The Game magazine, blends her marketing and media background with a passion for photography, a spark ignited in her youth by her aunt. Joining the IMAGO marketing team in 2022, she eagerly delves into the captivating world of photography and its stories.
At IMAGO, Esin focuses on social media and campaigns while also exploring the streets of Berlin in her free time, discovering new arts and cultural events. Her work at the magazine often features the unique stories of photographers she encounters.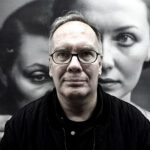 Jens Pepper is an author, curator, and photographer based in Berlin. During a one-and-a-half-year stay in Warsaw in 2016/17, he got to know the Polish photography scene and conducted many interviews with photographers, artists, gallery owners, publishers, collectors, and curators. Jens published these interviews in the book "Conversations about Polish Photography" by Klak Verlag upon his return. He regularly writes for Photonews and brennpunkt and, together with filmmaker Philip Dresmann, runs the "Pepper's Photo Chat" channel on YouTube. His most recent publications include "Fotoszene Berlin," also by Klak Verlag, and the book for the exhibition "State of Emergency – Polish Photographic Art Today," curated by him and Grazyna Siedlecka, published by the Mitteldeutscher Verlag.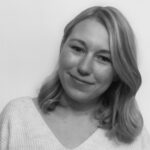 Marcia Hyndman is a writer and columnist for The Game magazine. With an artistic background and education from the University of Art Berlin (UDK), she has built a successful career in the photo industry over the past five years. Currently, Marcia works as the Social & Sales Asset Lead in IMAGO, where she continues to apply her expertise to create engaging and inspiring content.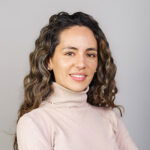 Camila Diaz is a Berlin-based designer and marketer with over six years of experience worldwide. Born and raised in Colombia, her career began as a designer in her home country. Seeking new challenges, she moved to Boston and then India, experiences that sparked her interest in communication between different cultures. Wanting to take her career to a more international environment, she set her sights on Berlin to pursue opportunities to guide brands in their communication and marketing strategies.
Currently, she works as a marketing manager at IMAGO and is a columnist for The Game Magazine, where she has leveraged her creativity and experience as a writer.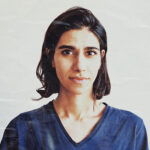 Fatemeh Roshan is an Iranian journalist based in Berlin. With 10 years of experience as a journalist and media specialist in the Middle East and Europe, she currently serves as the Editor of The Game Magazine. She has been a member of the International Federation of Journalists (IFJ) since 2017.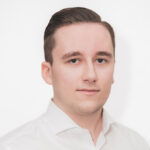 Johannes Häring is a passionate young columnist, with a deep love for football, Formula 1, and basketball. Growing up in Berlin, he was introduced to football culture early by his father and uncle, who would take him to the stadium on a regular basis. Currently, Johannes is completing his studies in Business Administration in Berlin and working in the Marketing department at IMAGO, where he brings his passion for sports to his work, creating engaging content that resonates with audiences. In addition to his love for sports and writing, Johannes enjoys traveling and exploring new destinations with his childhood friends. His passion for adventure has led him to discover new cultures and experiences, which have shaped his unique perspective on life and work.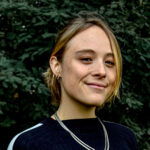 Sofia Bergmann is a photographer, journalist and former IMAGO editor. She has been nominated for a Regional Emmy award, and has reported and photographed out of Armenia and Nagorno-Karabakh, Cuba, Berlin, Argentina, Boston and her hometown near San Francisco, California. During her time at IMAGO, she was an editor at the Picture Desk and for The Game, as well as a columnist and content manager. She is now continuing to write for The Game as a contributing writer and photographer. Her work focuses on everything from culture and politics to environmental and social issues.